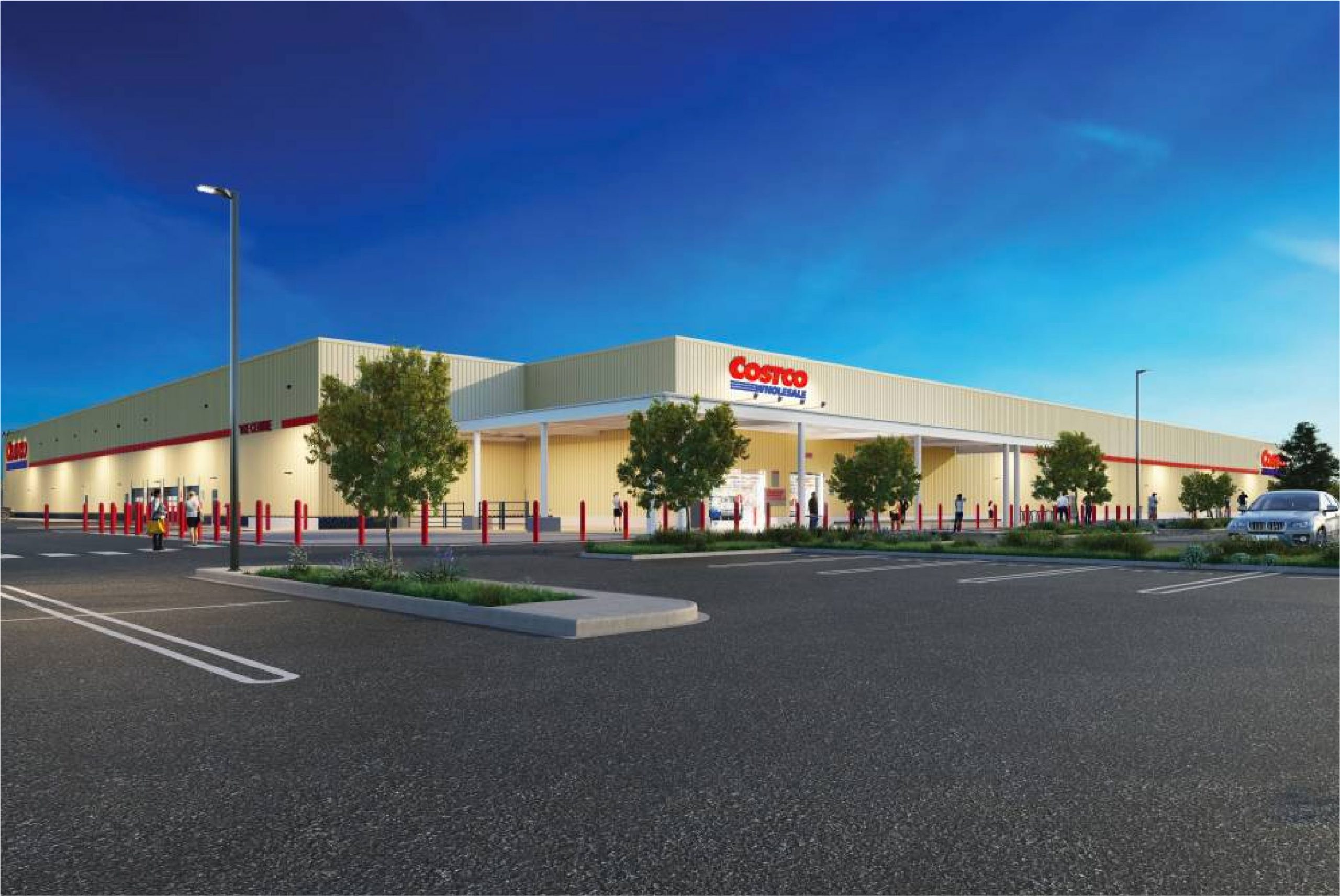 05 Nov

Costco lodges plans for $60m retail development in Lake Macquarie

Published on 31 July 2020

Costco is set to develop its fourth warehouse in NSW, today lodging a development application for a landmark 14,000 sqm warehouse and fuel station in Lake Macquarie City.

Set to create more than 225 full-time jobs once complete, the outlet is great news for the Hunter, greater Newcastle and Central Coast, and a vote of confidence in Lake Macquarie City's economy.

Lake Macquarie Mayor Cr Kay Fraser said Council welcomes the opportunity to facilitate major developments in Lake Macquarie, which enhance economic growth and job creation for businesses large and small.

"I'm thrilled to see the development application from Costco. Their commitment shows the confidence in our City and demonstrates what we can achieve when we work closely with the private sector to create new investment opportunities," said Cr Fraser.

"It has taken a significant amount of work to get to this point and I acknowledge the work of Council, Dantia, our local MPs, Hunter and Central Coast Development Corporation and the NSW Government in being able to deliver this opportunity."

"It's a wonderful investment in our community, particularly as the first regional store in NSW outside of greater Sydney. The potential of this area is incredible and it's the next significant step in realising the countless benefits for jobs, our local economy, lifestyle and businesses."

"The commitment from Costco will continue to spur significant growth in Lake Macquarie City. We are excited by this development and look forward to working with other businesses that want to take advantage of the North West Lake Macquarie catalyst area's potential as the transformation of Glendale, Cardiff, Boolaroo and surrounds into a thriving economic and employment hub continues," said Cr Fraser.

Costco Wholesale Australia's Country Manager Patrick Noone said the development would generate more than 80 full-time-equivalent jobs during construction and more than 225 full-time jobs once open.

"The Lake Macquarie outlet is a significant development for Costco. We are investing $60 million in the local community to support long-term job opportunities and growth in the area."

"We are thrilled to continue our investment in New South Wales with this new location in Lake Macquarie. We have been looking for a suitable location for some time in the greater Newcastle area and this site really ticks all of our boxes. Costco sees this region as dynamic and fast-growing and we believe that we can bring great value in relation to a wide range of products and services to the community," said Mr Noone.

Costco provides even more reasons for people from the Hunter, greater Newcastle and Central Coast to visit Lake Macquarie, and allows residents the opportunity to buy their favourite Costco bulk buys locally.

"We know many shoppers from the Hunter, greater Newcastle and Central Coast travel to Sydney to visit Costco stores. I'm confident we will now attract those shoppers to spend their money here, supporting local jobs and boosting the local economy," said Cr Fraser.

"Costco's application will demonstrate to other employers that Lake Macquarie City, and Boolaroo particularly, is an ideal location for investment. I am excited by the anticipation of the next major proposal that is unveiled for the former Pasminco land."

The warehouse and fuel station are located on the former Pasminco land, opposite Bunnings. As part of the development, Costco will improve footpaths, landscaping and roads around parts of the site.

Lake Macquarie City Council Head of Development and Planning Glenn Bunny said the new development signified an exciting time for Lake Macquarie, and specifically for this part of the City which has recently seen significant investment from both government and the private sector.

"We've been working closely with Costco for some time. Council staff will assess the application and the determination will eventually be made by the independent Hunter and Central Coast Regional Planning Panel," Mr Bunny said.

"The Costco plans come on the back of a record $1.5 billion worth of development applications approved in the 2019-2020 financial year, and really demonstrates how Lake Mac is increasingly becoming the city of choice for investment and development."

The new warehouse and fuel station are expected to open within 12 months, pending approval.